Free USA Shipping
Lifeline

Lifeline is a liver-protecting supplement that is designed to support the body after a night out, so you can enjoy the celebration without sacrificing the morning. Even after having 2-3 drinks, many people do not sleep well and wake up with a headache and feeling groggy. Many people don't realize that even a few drinks can have a very negative effect on the body. 
We developed this formula through years of research on what the most effective combination and amounts of our natural ingredients should be to help you recover and enjoy the next morning.  Lifeline helps the body metabolize drinks so you sleep better, wake up feeling refreshed, and tackle the next day! There's an old saying that when you drink, you're just borrowing fun from the next day....well no more!
Work hard. Celebrate. Cheers. Repeat without skipping a beat. 

What's in Lifeline
Dihydromyricetin or DHM for short is one of the main active ingredients in Lifeline. DHM is an herbal compound found in Hovenia Dulcis, more commonly known as the Japanese Raisin Tree or the Oriental Raisin Tree. The flavonoid can also be found in Ampelopsis Grossendentata, more commonly known as Rattan Tea. The Japanese Raisin Tree and Rattan Tea have been used for centuries as dietary supplements for Asian glow or Asian flush and traditional medicines in Eastern China, Japan, Korea, and other parts of Asia.

Hovenia Dulcis has a particularly ancient history. One of the earliest known medical documentation of this liver powerhouse was in the year 659 in the first Chinese pharmacopeia — the Materia Medica.1 Among its various uses, it was used in Chinese medicine for the liver. 
Milk Thistle 

Milk thistle is an herbal remedy derived from the milk thistle plant, also known as Silybum marianum. Milk Thistle has liver-protecting properties. 

This prickly plant has distinctive purple flowers and white veins, which traditional stories say were caused by a drop of the Virgin Mary's milk falling onto its leaves. The active ingredients in milk thistle are a group of plant compounds collectively known as silymarin.  Its herbal remedy is known as milk thistle extract. Milk thistle extract has a high amount of silymarin (between 65–80%) that has been concentrated from the milk thistle plant. The silymarin extracted from milk thistle is known to have antioxidant, antiviral, and anti-inflammatory properties.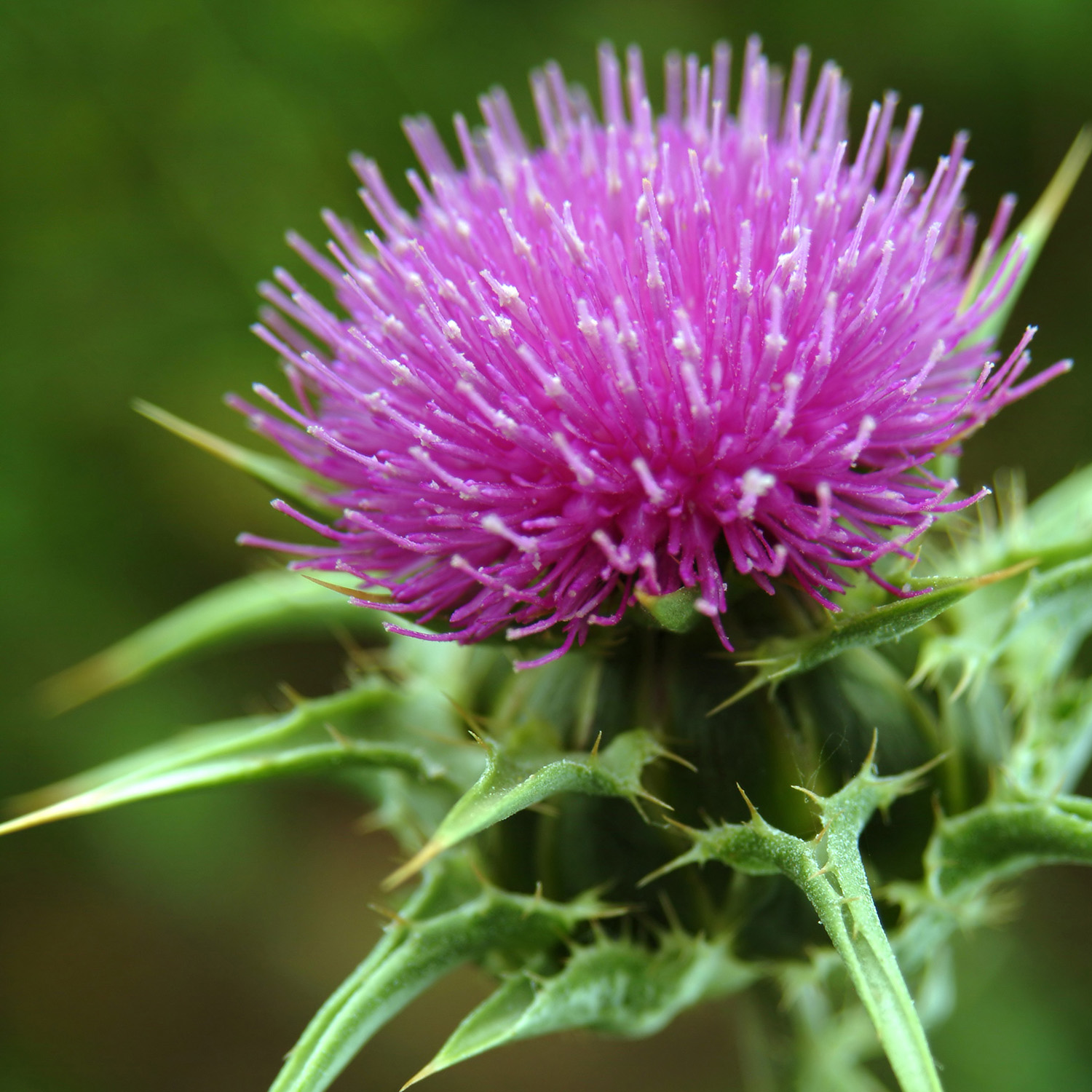 Taurine is an amino acid that occurs naturally within the body. Amino acids are the building blocks of proteins. The body uses proteins to grow and repair tissues. Taurine has been seen to 

protect the brain, heart, and immune system as well as playing an essential role in many 

functions.
Alpha Lipoic Acid or ALA is a naturally occurring compound 

that's made in the body. It serves vital functions at the cellular level, such as energy production and 

seems to help prevent certain kinds of cell damage in the body. It is also used to break down carbohydrates and to make energy for the other organs in the body. ALA works as an antioxidant.